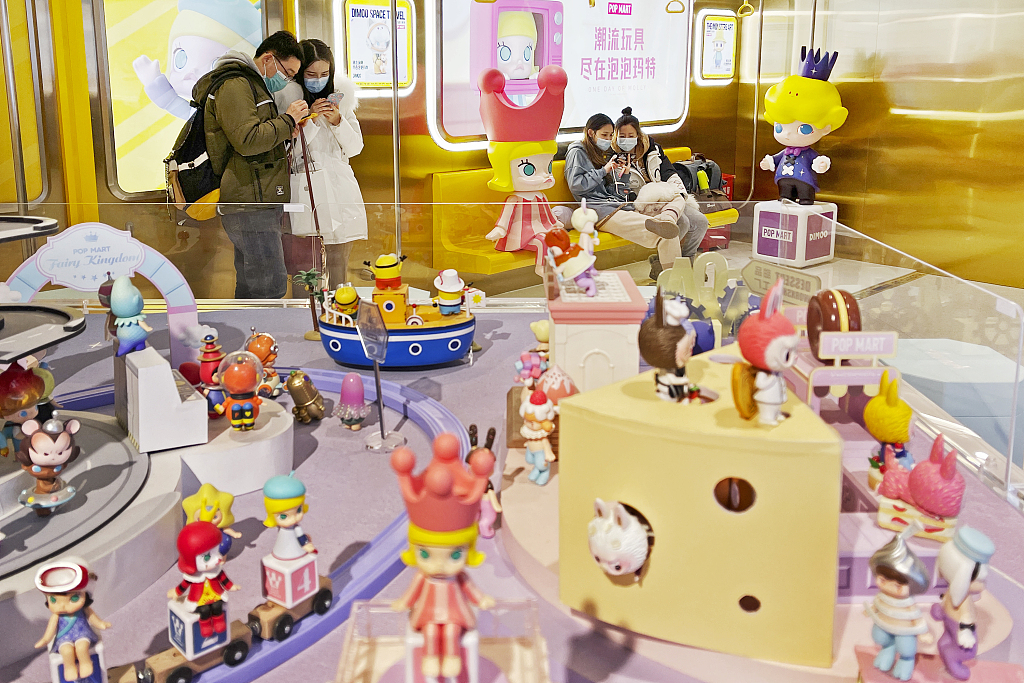 Chinese brands are making waves around the world
It's undeniable: the 2020s are the decade of Chinese mainstream brands. From electronics to collectible toys, Chinese brands are making waves around the world. A study by Google and Kantar found that Chinese brands saw a continued increase in brand awareness in developed markets in 2021, with an even more remarkable increase in developing economies. Every year, Chinese companies, like DJI, Xiaomi, OnePlus, and POP MART, are gaining a bigger share of the global consumer market.
These achievements are all the more impressive considering that just a decade ago, there were barely a few successful Chinese global consumer brands. So what happened? One answer lies in the unparalleled logistics and innovation capabilities of Chinese companies; however, these attributes only tell half the story. Instead, it is the ability to create meaningful, different and salient brands that is critical to the recent success of Chinese consumer companies. By branding, I don't just mean a nice logo, but a company's process of creating a strong and positive perception with consumers.
For decades, Chinese brands have tried to branch out overseas. But management often viewed branding as unimportant – an activity to be sidelined in favor of the bottom line. For example, in the 1990s, Chinese soft drink manufacturer Jianlibao attempted to become an international brand like Coca-Cola or Pepsi. They had achieved incredible domestic success, even sponsoring the Chinese team at the 1984 Los Angeles Olympics, and had the financial firepower to invest overseas. The first step was to conquer the North American market, a goal apparently within reach of the company. With substantial investment in factories, supply chain capacity, and most importantly, a delicious product, Jianlibao was poised to flood the market.
But from the launch, the failings of the company's strategy were laid bare. Their heavily underfunded marketing team had failed to create a brand that consumers could connect with, so the launch went largely unnoticed by consumers. The error was fatal. Over the next few weeks, Jianlibao's drinks just gathered dust on supermarket shelves. Worse still, as the company expanded overseas, it lost sight of China and began to lose market share to competitors like Coca-Cola.
Thirty years later, few people outside of China remember Jianlibao, but their failure revealed a crucial lesson: building an international brand requires more than domestic success; and a phenomenal product or service requires a strong brand identity. As a result, the most successful global Chinese companies, such as OnePlus, Xiaomi, DJI and VIVO, pay meticulous attention to how they are perceived.
Branding is the essential step for Chinese brands to gain the right to have a successful overseas market launch. Looking at the country's history and development, Chinese companies have always been great in terms of supply chain and price, but only with strong brand identity and unique values ​​can a brand can successfully launch abroad.
However, creating a strong brand identity that resonates with consumers inside and outside of China is complex, especially due to language differences. In general, cultural distinctions between different regions and countries make it difficult for any company to create a compelling brand story that works for everyone. Moreover, what resonates in one country will not resonate in another. Therefore, the best brands do not take a one-size-fits-all approach to different markets, selling the same products and services. Instead, they adapt.
The global expansion of POP MART, the Beijing-based collectible toy company, is a masterclass in local adaptation. Since beginning overseas operations in 2018, it has grown rapidly and is available in more than 20 countries. Vice President Justin Moon attributes much of the success to the company's use of country-specific templates and locally-run social media channels.
Local appeal is crucial for the expansion of foreign markets. However, global success can only be achieved if there is always a guiding consistency across the brand and its culture, regardless of the country.
Over the years, it is clear that Chinese companies that have invested in building their brands can achieve sustainable and quality growth. With a focus on brand image, combined with China's formidable innovation and logistics capabilities, Chinese consumer brands are expected to become more popular around the world over the next decade.
Jay Ian Birbeck is a freelance writer based in Guangzhou. He obtained a master's degree in digital humanities from UCL.
Opinion articles reflect the opinions of their authors, not necessarily those of China.org.cn.
If you would like to contribute, please contact us at [email protected]