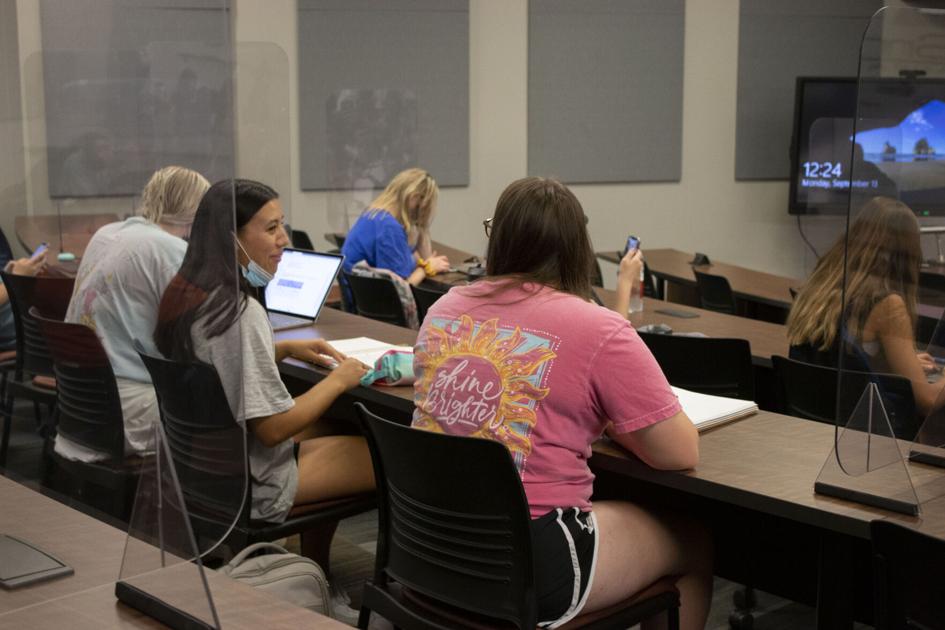 Different models: OSU students and their class schedules during the pandemic | New
With classes being taught in person and some classes having an option to participate online, some students feel confident about their performance in class this semester.
Switching to online courses in the spring 2020 semester, due to COVID-19, has been a difficult change for some students.
"It's definitely easier than the spring semester when we first went online after spring break," said Will Walls, a senior agribusiness with a minor in marketing. "I think it was easier because faculty and students learned better ways to navigate by doing classes online and in person."
While in-person classes are continuing, Walls said it's helpful for some students to have the option to attend virtually. This is important for students who cannot attend classes in person due to illness or close contact with positive cases, Walls said.
Rio Bonham, a junior in biosystems and engineering, said he had the option of attending his classes entirely in person or online.
"All of my hybrid courses were originally in person, but once positive cases started to be reported, we switched to the hybrid," Bonham said. "Although my classes are hybrid, I still attend classes in person, but I think this is useful for students who cannot attend in person. "
"I know sometimes I do better online on certain days, depending on the day," said Gwen Fowler, junior in agricultural communications. "I understand the importance of going to class all day long, but online helps. "
Classes that are only available in person can get a little stressful for some students, Fowler said, but classes would be difficult to take online.
As classes continue during COVID-19, Hunter Savage, an agribusiness junior, said he believes OSU should keep in-person classes optional because not everyone can learn in line.
"I think as long as there is contact tracing (and it's) being followed throughout the semester, I don't see why we shouldn't continue with in-person classes," Bonham said.