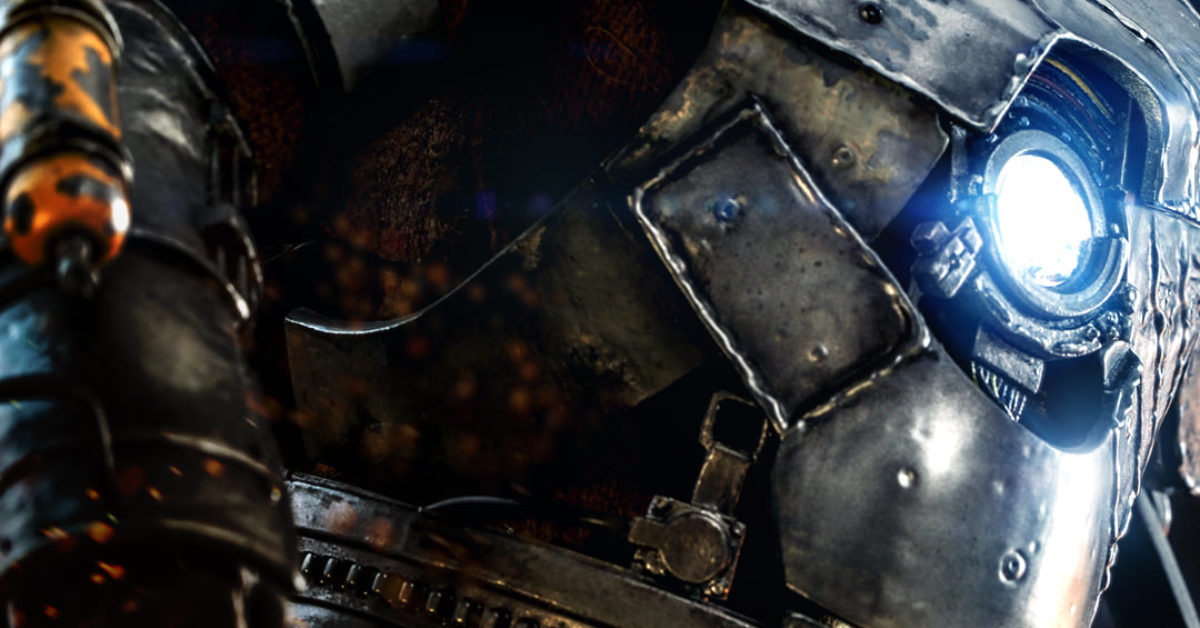 Hot Toys Reveals Iron Man Mark I Die-Cast Armor Is On The Way
As the MCU continues to move forward, many companies are looking to the past to celebrate the legacy of the Infinity Saga. Hot Toys has revealed they are stepping back in time with one of their upcoming 1:6 scale Marvel figures featuring Iron Man. He's not just any Iron Man, though; this is the Mark I Armor set that Tony Stark creates in the cave after this capture. To make this version even more intense, the Mark I armor will be die-cast, making this figure more realistic than ever. We're only given one teaser image of the upcoming figure, but not only is it enough to see its massive size, incredible detail, but also the use of some LED capabilities for the chest piece. The Marvel Cinematic Universe Iron Man Mark I Armor is also beautifully recreated, which is no surprise how talented Hot Toys is.
The Mark I armor is already massive compared to other Iron Man suits, so I can only imagine the massive size of this beauty. Considering this figure is releasing as part of the Hot Toys Die-cast collection, we can also expect a hefty price tag with this beast. As for props, I wouldn't be surprised to see a flame effect to show off Tony's flamethrower prop. An unmasked head sculpt would also be a nice addition, but Hot Toys could simply incorporate a joint into the iron mask to show the face under the armor. No word on a release date or price has yet been revealed, but collectors will be able to find it and other Hot Toys collectibles here. If you need a new Iron Man, be sure to check out the upcoming Infinity War Neon Armor Summer Exclusive figure here.