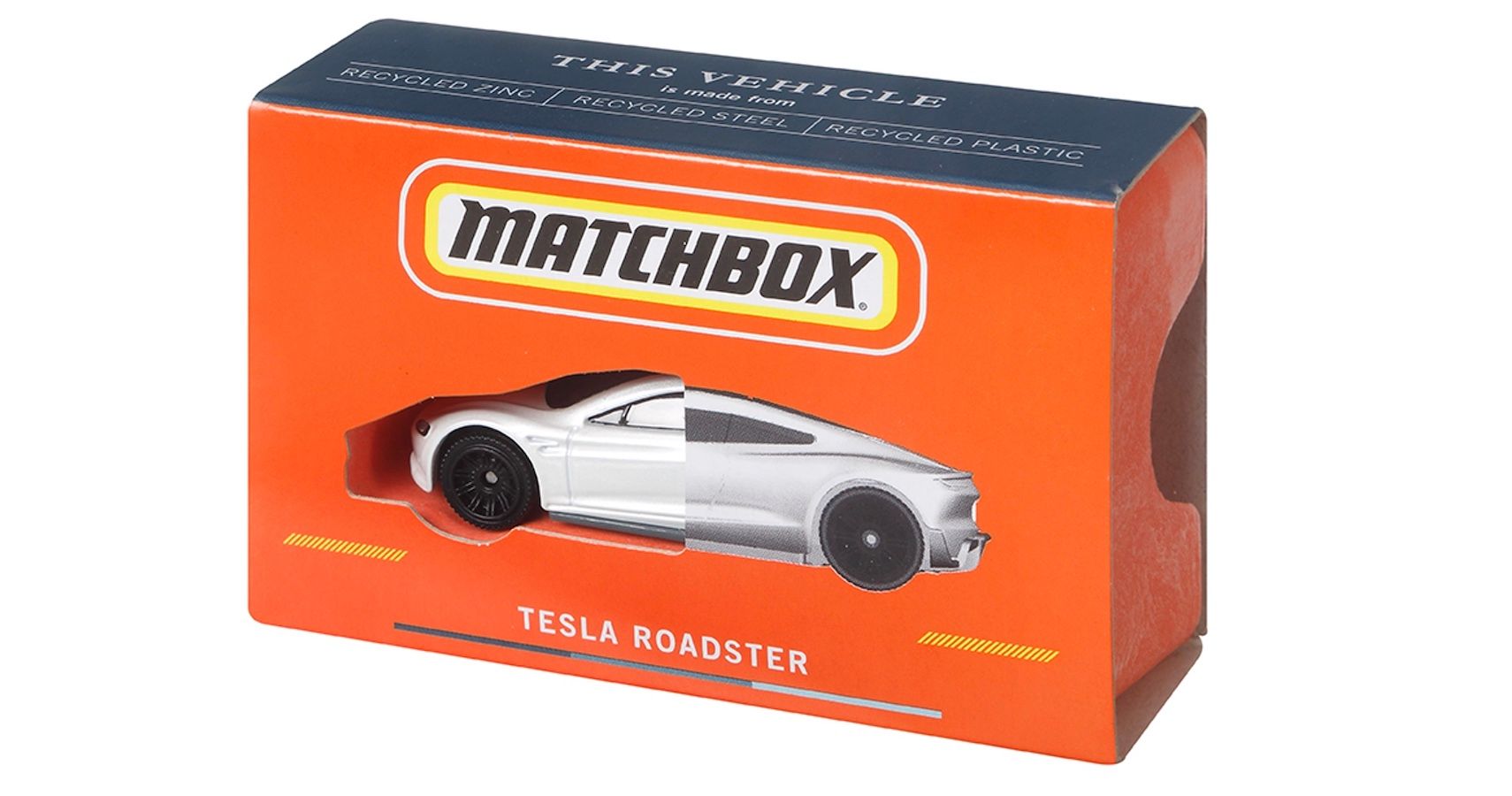 Matchbox Tesla Roadster launches a sustainable future for the brand's die-cast toys
Available in 2022, it is the first die-cast vehicle made from 99% recycled materials and the first to use plastic-free packaging.
Last year, Mattel brought the Cybertruck to fans of small cars. And today we learn that the die-cast car manufacturer will launch a model of Tesla Roadster next year. This You're here symbolizes the transition to sustainable production that Matchbox, part of the American toy group Mattel, wants to make.
In addition, greater attention will also be paid to sustainability in the production and packaging of toys. By the end of this decade, Mattel aims to fully transition to sustainable production.
What motivated Mattel to make such a change?
"Since the creation of the modern die-cast car nearly 70 years ago, Matchbox has used design and innovation to connect children to the real world around them through play," notes Roberto Stanichi, Division Manager car from Mattel. If this world changes, Matchbox must also change.
RELATED: Mattel Unveils Hot Wheels 'Fast And Furious' Collection
It is of course no coincidence that a model of Tesla Roadster was chosen when launching this new strategy. After all, the American car manufacturer Tesla is the symbol of the revolution that the automotive sector is currently experiencing.
Matchbox's enduring collection will soon be supplemented with models from Nissan, BMW and Toyota. In the landscape elements, service stations will also be joined by electric charging stations. In this way, a greater awareness of the ecological impact of the automotive sector can be stimulated among children.
Sustainable materials are the main focus
The deal is part of a larger lasting change that Matchbox aims to achieve. The new production will consist of 99% recycled materials, including 62.1% zinc and 36.9% plastic. The remaining 1% is stainless steel.
In order to make its ecological footprint completely neutral, Matchbox also buys a set of emission rights. This money will be invested in the preservation of prairie landscapes in the US states of Colorado and Montana. Stanichi maintains that this process will take place in several phases. After all, production systems must also be adapted to new processes, without compromising quality.
First, we will move on to sustainable packaging. Only wood pulp and paper approved by the Forrest Stewardship Council will be used. A more environmentally friendly, water-based paint will also be used.
NEXT: Watch Two Vicious Camaros Face Off In Procharger Vs Nitrous Matchup
The time Ayrton Senna saved another driver's life
Video footage from an interview with Erik Comas reveals his take on the episode involving the F1 great.
Read more
About the Author