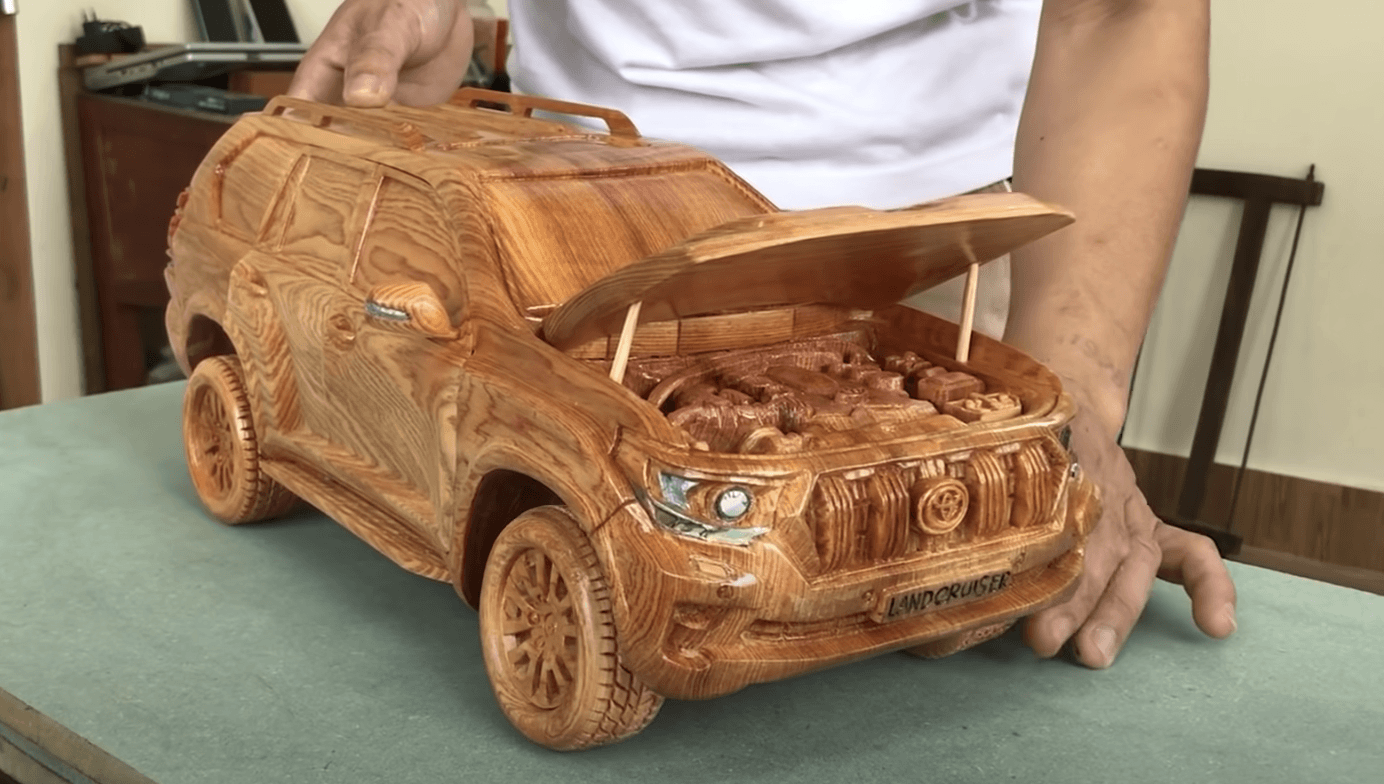 Most Satisfying Video – Making a Land Cruiser Wooden Car Model
Here is a video where a guy makes a 2020 Land Cruiser using wood carving. The full process has been shown here.
We all love scale models of our favorite cars and bikes and make a collection of them. Most of us own these Maisto or Hot Wheels Die Cast models, neatly put away. However, here is a wooden model of the latest Land Cruiser Prado 2020 that you might want to add to your collection.
Here's a guy who turned a block of wood into the latest Land Cruiser, down to the last detail. It gets the same alloys, the same design for the headlight, and even the engine treads and other components. You can see the exquisite details of the grille and the bumpers of the SUV.
Also read: Have you ever wondered what mileage a Lamborghini Urus returns? The numbers will shock you!
This wooden model car has a functional hood, doors and trunk. The boot is exactly the same type you see on the Prado with two partitions. Then there are the roof rails and a sculpture for the sunroof as well. The interesting part is that the artist also sculpted the chassis of the ladder frame on which the original Prado is built.
The chassis is suspended by spring and the body is then perfectly adjusted on the top. In addition to the same alloys, also discover the same tire profile. Nothing has been done inside but just from the outside itself the wooden Land Cruiser is pretty and so satisfying to see. With all of this done, the artist polished the car well to complete the look.
The artist says it took him 20 days to make the car. Considering the level of detail, it will certainly take a long time. On his channel you can find many other model cars, including the V8 Land Cruiser, Cadillac Sedan, Ford F150 Raptor, Bugatti Chiron, Lexus LX 570 and Russian President Vladimir Putin's Supercar.