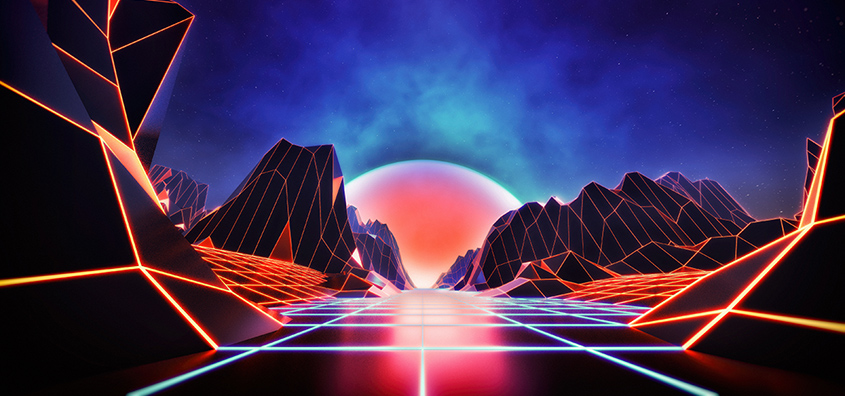 These Big Brands Are Spending Millions For A Piece Of The Metaverse
Big corporations are just starting to spend millions of dollars to get into the metaverse. Until now, companies like Metaverse Group, a subsidiary of Tokens.com Corp. (NEO:COIN) (OTCQB:SMURF) – the only public company that owns metaverse real estate – has just announced a lease agreement for metaverse land with United States (NYSE: SKX). Best of all, it's recurring revenue, which many Web3 companies don't have.
Nike Inc. (NYSE: NKE) just filed several new trademarks to design and sell virtual Nike sneakers and apparel in the metaverse. Nike even acquired RTKFT, which makes NFTs and sneakers for the virtual world. CVS Corp. (NYSE:CVS) just filed a trademark to sell virtual goods, NFTs, and may even provide healthcare services, including prescription drugs and personal care products. Walmart Inc. (NYSE:WMT) "filed several new trademarks late last month that indicate its intention to manufacture and sell virtual goods, including electronics, home décor, toys, sporting goods and personal care products. In a separate filing, Walmart said it would offer users virtual currency, as well as NFTs," CNBC says. No wonder analysts say the metaverse could be worth billions of dollars. Bloomberg Intelligence says it could reach $800 billion by 2024.
Tokens.com Announces Lease Agreement with Skechers on its Fashion Street Domain
Tokens.com Corp., a publicly traded company that invests in Web3 crypto assets and Metaverse and NFT-related businesses, is pleased to announce that its subsidiary Metaverse Group has signed a lease agreement with Skechers USA, Inc. (NYSE: SKX), the world's third-largest athletic shoe brand.
Skechers has leased the equivalent of 5,000 square feet of space on virtual land owned by the Metaverse Group to build an experiential store on the Fashion Street Estate located in the Decentraland Metaverse.
"Our collaboration with Skechers marks a crucial evolution in our Metaverse strategy. This partnership makes our subsidiary, Metaverse Group, one of the first virtual landlords to successfully rent out its Metaverse properties," commented Andrew Kiguel, CEO of Tokens. com and Metaverse. Group Executive Chairman. "We not only own valuable virtual real estate, but also generate recurring revenue, similar to landlords in the physical world and online advertising platforms such as major search engines and social media networks."
"Our Decentraland deal is an investment in our future," said Skechers Chairman Michael Greenberg. "We look forward to embarking on this virtual era and exploring creative ways for our brand to engage with new customers and audiences as we launch the new Skechers experience."
Brands looking to participate in the Metaverse or landowners looking to sell virtual land are encouraged to contact [email protected] for more information.
Other related market developments include:
United States CEO Robert Greenberg recently said, "We are extremely proud of the entire Skechers team and our partners who overcame many obstacles over the past year; unwavering in their dedication to the Skechers brand. We believe our achievements in 2021, including several new product launches focused on comfort and the continued expansion of our global footprint, position Skechers for continued growth toward our $10 billion sales goal. In 2022, we will launch more innovative and comfortable technology products, develop cross-platform marketing campaigns with our growing list of ambassadors, including recently announced Amanda Kloots, and roll out more Skechers e-commerce sites globally. We are finalizing plans to enter the metaverse, creating a whole new opportunity for the Skechers brand. Through our creativity, products, operational support and global reach, we expect 2022 to be another banner year. »
Nike Inc. also enters the metaverse. According to CBS News, "In October, the sporting goods giant filed trademarks with the US Patent Office to sell branded sneakers in a virtual world. The company launched an online gaming zone on Roblox called Nikeland where fans can create an avatar of themselves and play sports in a virtual space. In its latest foray, Nike said it has acquired digital collectibles company RTFKT Studios, which will allow the retailer to sell virtual sneakers that people can use to outfit their online avatars.
CVS Corp. announced that its Board of Directors has approved a quarterly dividend of fifty-five cents ($0.55) per share on the Company's common stock. The dividend is payable on May 2, 2022 to holders of record on April 22, 2022. CVS also wants to participate in the metaverse. According to Healthcare Finance News, "CVS Health has filed a trademark application that would allow it to sell goods and services in the metaverse. In the filing, CVS Health said it wants to trademark its logo, create an online store, and create downloadable virtual goods ranging from prescription drugs to beauty and personal care products.
Walmart Inc. approved an annual cash dividend for fiscal 2023 of $2.24 per share, an increase of approximately 2% over the $2.20 per share paid for the prior year. The annual dividend of $2.24 per share for fiscal 2023 will be paid in four quarterly installments of $0.56 per share. Additionally, according to CNBC, "The big-box retailer filed several new trademarks late last month that indicate its intent to manufacture and sell virtual goods, including electronics, home décor, toys, sporting goods and personal care products.In a separate filing, Walmart said it would offer users virtual currency, as well as NFTs.
Disclaimer / Except for historical information presented herein, the matters discussed in this article contain forward-looking statements that are subject to certain risks and uncertainties that could cause actual results to differ materially from future results, performance or achievements. expressed or implied by these statements. Winning Media is not registered with any financial or securities regulatory authority and does not provide or purport to provide investment advice or recommendations to readers of this release. To make specific investment decisions, readers should seek their own advice. Winning Media is remunerated for its services only in the form of cash compensation. Pursuant to an agreement, Winning Media received three thousand five hundred dollars for advertising and marketing services for Tokens.com Corp. by Tokens.com Corp. We own ZERO shares of Tokens.com Corp. Please click here for the full disclaimer.
Contact information:
2818047972
[email protected]