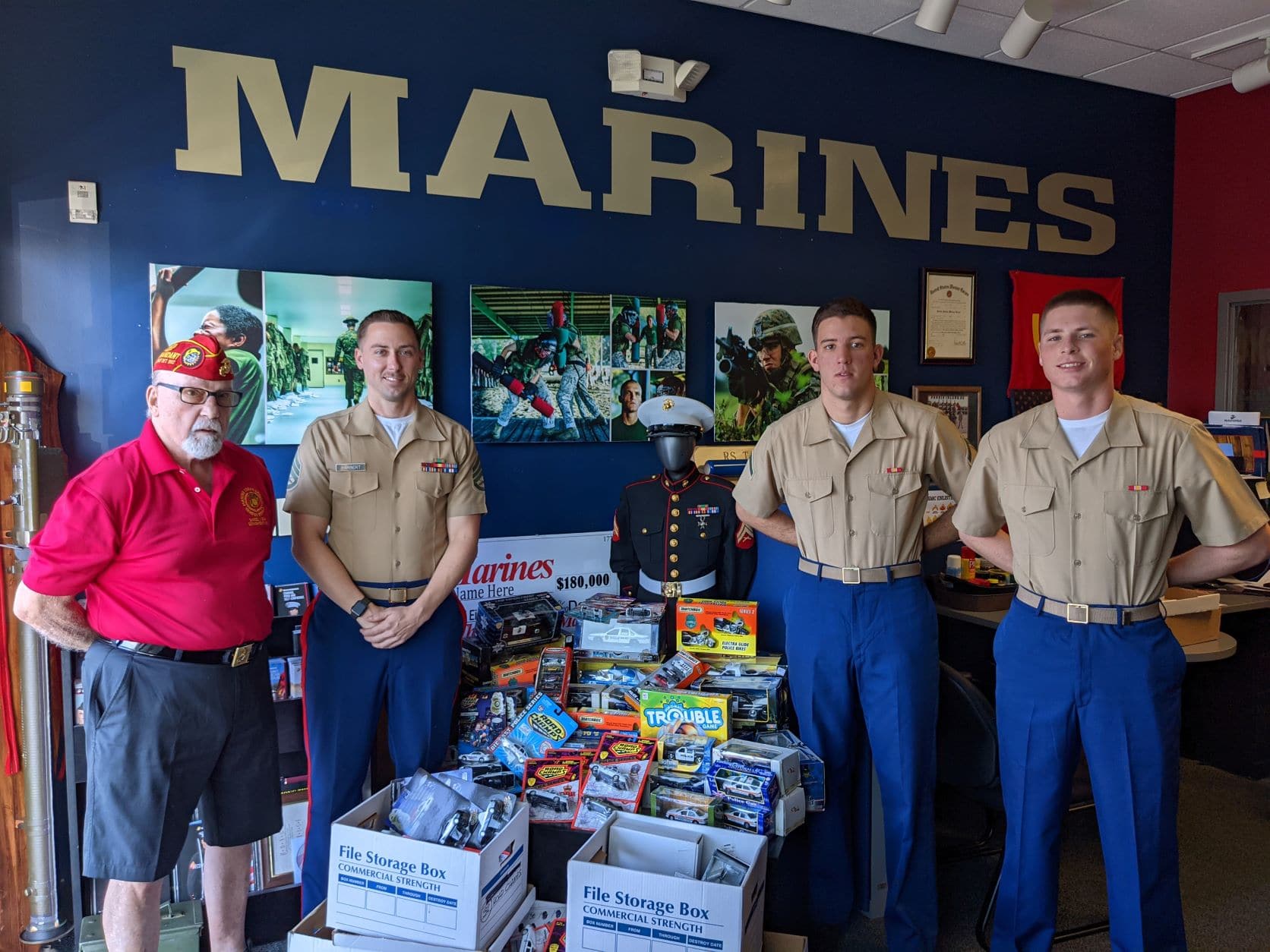 Toys for Tots gets off to a flying start at Spring Hill
This week we caught up with Marine Corps League Marines Commander Rich Lee, who delivered a car full of children's toys donated by retired Police Detective Doug Johnson. "This is high quality stuff," Lee remarks, checking the boxes of Matchboxes and other die-cast cars, motorcycles and games.
The toys were brought to the Armed Forces Recruiting Center on Cortez Blvd. There, Staff Sergeant Harbert and Private First Class Cook and Kupczyk helped Commander Lee unveil the toys that will be distributed to the children at Christmas.
History of toddler toys
In 1947, Diane Hendricks, wife of Marine Corps Reserve Major Bill Hendricks, asked her husband to deliver some handmade dolls to an agency that supported children in need. When Major Hendricks told his wife that he couldn't find such an organization, she asked him to "create one!" Major Hendricks and the Marines from his reserve unit in Louisiana ended up collecting and distributing around 5,000 toys in 1947.
Seeing such successful community engagement in 1947, the Navy Commander asked all sites in the marine reserve to implement a Toys for Tots campaign, turning it into a national community action program in 1948.
Today, the Marine Toys for Tots program distributes an average of 18 million toys to 7 million less fortunate children annually.
To learn more about Toys for Tots or to donate, please visit toysfortots.org
Related