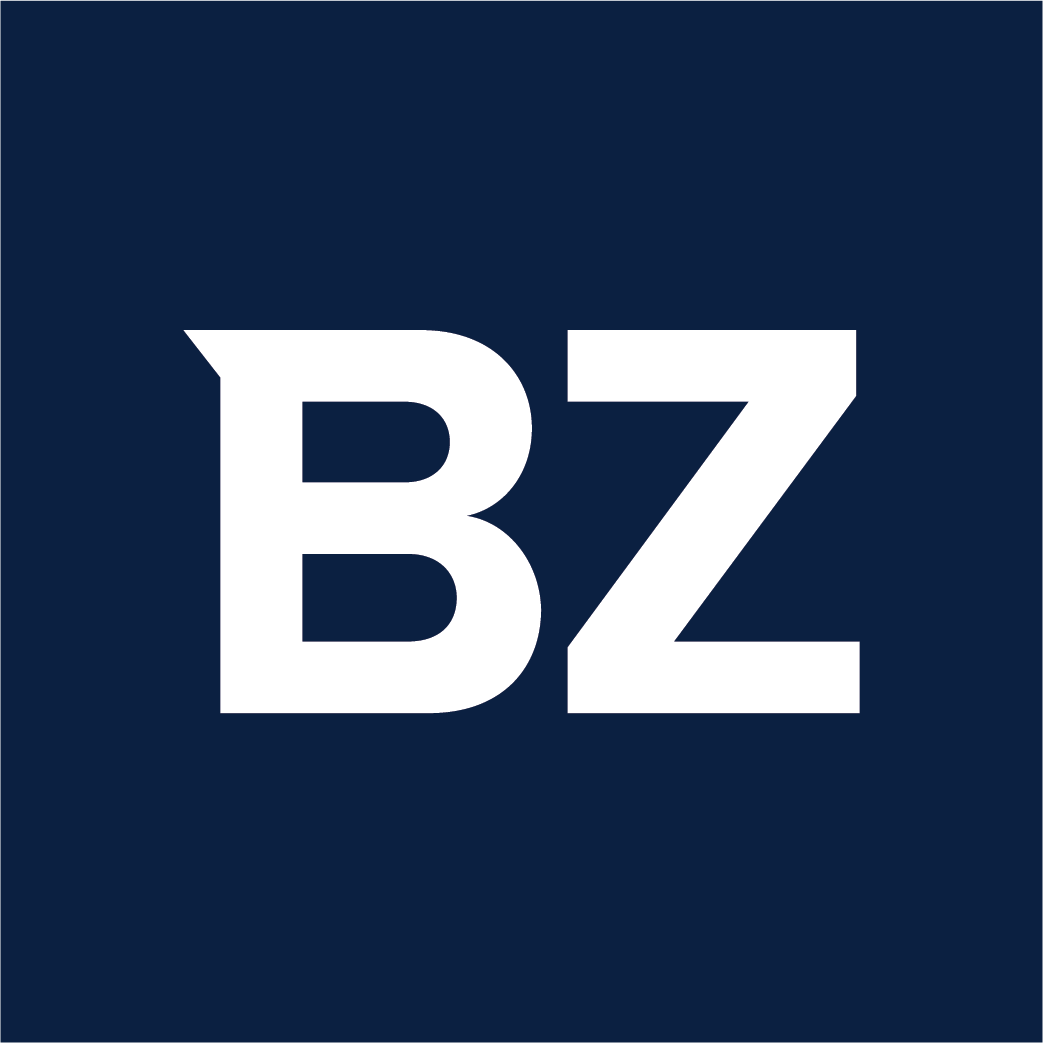 Tweety's 80th birthday takes off as WarnerMedia Global Brands and Experiences launches collection of 80 murals around the world
Assets available: link
WarnerMedia Global Brands and Experiences (WMGBE) is reminding the world that Tweety is no ordinary canary by launching a global 80th birthday celebration. As one of Looney Tunes' most beloved characters, Tweety is known for being unflappable and unabashedly genuine. WMGBE commissioned a diverse group of artists from around the world to design 80 original murals reflecting Tweety's rich history and dynamic personality. The "80 Years of Tweety" campaign kicks off in Austin at SXSW 2022 on March 11, where the first set of murals will officially debut. Anniversary honors will continue throughout the year across the studio with new Tweety content from HBOMax, WarnerMedia Kids & Family, plus new themed experiences and collections from Warner Bros. Consumer Products. The celebration will culminate with Tweety's birthday on November 21, 2022.
Anchoring the celebration of '80 years of Tweety', the stunning murals designed by a fiery group of artists will celebrate Tweety's cheerful enthusiasm, kindness and intelligence, as well as his engaging personality. Free for all to enjoy, these spectacular works of art will appear in the United States, United Kingdom, France, Germany, Poland, Spain, Italy, Mexico, Brazil, United Arab Emirates and Moreover. In the United States, Tweety's murals will be seen in over 30 cities. To find out where to find Tweety's murals, as well as all things Tweety, please visit the Tweety's Birthday website.
"For eighty years, Tweety has marched to the beat of his own drum, intrinsically representing what it means to be unabashedly yourself. His engaging personality has made him a pop culture favorite and he is known for his most unexpected appearances," said Pam Lifford, President, WarnerMedia Global Brands and Experiences. "As a key member of the Looney Tunes franchise, we absolutely wanted to celebrate Tweety's 80th birthday.and in a big way and we are excited about the celebration of a year to come. Keep your eyes peeled for it to appear anywhere from fashion to collectibles and more.
To complete the murals, WMGBE collaborated with 16 artists, each with a different take on the little hero. Tweety's signature yellow color runs through the designs, but the different artists' styles will make each one uniquely beautiful. Artists were selected through the lens of diversity across different countries, artistic mediums and expressions, ethnicities, genders and sexualities.
In addition to the murals, Tweety's 80th Anniversary Celebration features, products, content, experiences, and more:
Warner Bros consumer products. (WBCP) will announce new offers and partnerships in all categories (fashion, collectibles, beauty, etc.) throughout the year. Available now only on WBCP Looney Tunes Shop is the brand new collection of murals from Tweety's 80th. The dynamic collection is set to feature a number of Tweety's 80-inspired wall designs on a unique selection of merchandise and apparel. The collection encourages fans to honor the unique art crafted by the diverse group of global artists, while celebrating the world's most beloved canary. The ultimate destination for fans to celebrate Tweety, the Looney Tunes Shop will unveil merchandise throughout the year, including merchandise featuring yet-to-be-revealed Tweety wall designs, all the way up to Tweety's birthday. Tweety on November 21, 2022.
Loungefly also joined the celebration with two all-new Tweety-inspired merchandise for fans of all ages. Tweety's big blue eyes are ready to follow you, while keeping an eye out for Sylvester on the new Tweety 80th Anniversary Plush Backpack. The front features Tweety's unmistakable adorable shape, with wings on the front zip compartment that move back and forth ($80.00). Since 1947, Tweety has outwitted his rival, Sylvester the Cat. Capture the wacky antics of Tweety and Sylvester with this Loungefly Tweety and Sylvester 80th Anniversary Zip Wallet ($40.00). Available now, both products feature the Tweety 80th Anniversary pattern on the interior lining, as well as vegan leather.
The beauty of the ugly Dukling and Warner Bros consumer products.' encourages fans to celebrate Tweety's adorable yet mischievous eyes. Available now, the Ugly Dukling x Tweety Bird collection is a limited-edition collection of luxury 3D magnetic lashes packed with a special dose of Tweety. The curated collection includes four classic style lashes named "Tweety Pie", "Tweety Bird", "Looney Luxury Lashes", and "I Tawt I Taw a Puddy Tat!" Presented in Tweety-themed keepsake packaging, the collection continues Ugly Dukling Beauty's tradition of high-quality handcrafted seven-magnet lashes. No messy glue required – unless you're setting up a trap for some annoying "Puddy Tat".
Warner Bros. themed entertainment. will join the festivities for Tweety's birthday with exclusive murals around the world, including at Warner Bros World Abu Dhabi, World of Cinema Warner Bros. in Australia, and Warner Park Madrid.
HBO Max: Tweety continues to play in the hit

Looney Tunes Cartoons

animated series from Warner Bros. Animation now streaming on HBO Max. New episodes of the Max Original series will debut throughout the year to celebrate the beloved yellow canary.
Cartoonito: This summer, Tweety will star alongside other Looney Tunes characters in

Bugs Bunny Builders,

a new preschool animated series coming to Cartoonito on HBO Max and Cartoon Network. Produced by Warner Bros. Animated and built on the comically solid foundation of the iconic Looney Tunes,

Bugs Bunny Builders

brings the craziness, humor and slapstick we've come to love to a new preschool audience. At ACME Construction Company, Bugs Bunny and Lola Bunny manage a team of builders who, frankly, shouldn't be near a construction site. However, working as a team, Daffy Duck, Porky Pig, Tweety and more use their tools and wild vehicles to pull off some of the craziest construction jobs ever.
Tweety background
Tweety began his rise to animated stardom when he debuted in the 1942 short film, The story of two kittens, winner of the 1942 Oscar. Tweety rose in popularity and quickly became one of Looney Tunes' most beloved characters, second only to Bugs Bunny in universal awareness. He has acted in many films, including a second Oscar winner, anonymous birds (1957). For more than eight decades, Tweety has reminded fans that even a little guy can outwit the biggest enemy and has come to represent what it means to be "shamelessly yourself." Because of this, Tweety has become a pop culture favorite and occupies a unique presence in the fashion and lifestyle space by making appearances in the most unexpected ways. Its bright yellow color, searing optimism and unassuming strength make it a favorite of celebrities, influencers, fashion designers, artists and more.
Looney Tunes Background
A universe of endless possibilities and indelible personality, Looney Tunes features a cast of twisted villains and brave entertainers, including Bugs Bunny, Elmer Fudd, Daffy Duck, Wile E. Coyote, Tweety and many more favorites. Quick gags, self-referential satire, and explosive energy drive a cartoon landscape where every contest of wills is a comedy of tricks. In the world of Looney Tunes, kindness is a tactic, bluster is sweet, and pathos is mixed with comedy. Since its black-and-white debut nearly 100 years ago, Looney Tunes has transcended the big screen with nimble performers and a vaudevillian heart. The six minutes of animation that would greet audiences before a feature film could bring the debut of a dynamic character or the return of a beloved face in an all-new storyline. Over time, its characters, settings, songs, and stories have woven together into a sort of technicolor canon that reflects the human condition and teaches art, humor, and history. With references and riffs spanning Hollywood history itself, Looney Tunes is a showcase of pop culture pastiche and celebrity satire that has spanned television, feature films and across the generations.
About WarnerMedia's Global Brands and Experiences
WarnerMedia Global Brands and Experiences creates the strategy and creates opportunities for consumers to engage with the world's leading entertainment brands. Combining the creative power of WarnerMedia Studios and Networks, DC, Warner Bros. Consumer Products and Warner Bros. Themed Entertainment, WarnerMedia Global Brands and Experiences develops relationships with consumers across the breadth of the company's largest franchises by delivering curated products, engaging experiences and content that create a lasting connection with iconic characters and the business storytelling. The division's priorities for 2022 include Wizarding World and Harry Potter experiences worldwide, including Fantastic Beasts: The Secrets of Dumbledore, the Looney Tunes character portfolio and Hanna-Barbera with Tweety's 80th birthday, as well as new comic book releases and global activations for DC's biggest roster. content in the story.
About Warner Bros. Consumer Products
Warner Bros. Consumer Products, part of WarnerMedia Global Brands and Experiences, extends the studio's powerful portfolio of entertainment brands and franchises into the lives of fans around the world. WBCP partners with top licensees worldwide on an award-winning range of toys, fashion, home decor and publishing inspired by franchises and properties such as DC, Wizarding World, Looney Tunes, Hanna-Barbera, HBO, Cartoon Network and Adult Swimming. The worldwide success of the division's themed entertainment businesses includes groundbreaking experiences such as The Wizarding World of Harry Potter and Warner Bros. World Abu Dhabi. With innovative global licensing and merchandising programs, retail initiatives, promotional partnerships and themed experiences, WBCP is one of the world's leading retail licensing and merchandising organizations.
—WebWireID286480 —